"Patty Dougherty has been a contractor for the County of San Mateo through the Human Resources Department for over a year. Ms. Dougherty has been serving as the instructor for the "Labor and Delivery" course offered to

our County employees. Ms.

Dougherty is an extremely skilled instructor with strong clinical and experiential foundation in pregnancy, labor, delivery and post-partum care.
Ms. Dougherty's interactive and didactic presentation style is extremely effective. In addition to educating her students regarding the medical components of childbirth, she also provides a "real world" perspective from her numerous years of experience as a doula.
Ms. Dougherty is a phenomenal presenter and educator with a warm, energetic and caring personality which shines right through. She has been a wonderful asset to our program here at the County."
Denise Brown, MPH, CLE-San Mateo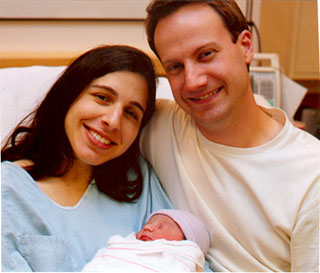 "Patty's birthing class is an absolute must for first time moms and dads, and highly recommended for seasoned parents as a refresher. Patty's insightful class is successful for many reasons. First of all, the dads are included, and she involves us in the importance of the team process of pregnancy and childbirth. Patty has a talent of keeping the material exciting, relevant and educational. Her unique sense of humor combined with her extensive vault of stories keep the classes intriguing and memorable. As a first time dad, I am forever grateful that I had the opportunity to take Patty's class."

Dan Javinsky- Half Moon Bay
" Patty was so kind to volunteer her personal time to come and help me with my delivery. I did not have the means to hire Patty as my doula, but that did not stop Patty from showing up at my delivery and staying by my side, coaching me for hours, until I had my baby in my arms. For that, I am forever grateful.
Because of Patty's vast knowledge in her field, combined with her fun personality and her devotion to her students, she has accumulated several followers like myself. It is also the reason a great majority of her prenatal fitness students also take her childbirth class, as well as her post-natal students. I would highly recommend Patty to any expectant couples. "

Mariana Neilson-San Carlos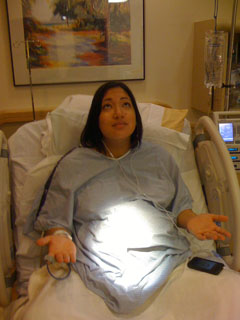 "I have known Patty since Spring of this year, when I started taking her prenatal fitness class. I took the class for 6 months, right up to 2 days before my delivery. I found the class very useful in so many ways. Firstly, it helped me stay fit, flexible and strong and this definitely helped me in my labor-I had to push for over 2 hours and still managed to avoid a C-section. Secondly, it was very educational. Patty often came with the latest news in obstetrics/childcare to share with us, and took open questions throughout the class. The warm and caring atmosphere helped me stay calm and make new friends, which has been invaluable in helping me cope with these early weeks of motherhood. I also attended Patty's childbirth preparation class and am now taking post-natal fitness. Patty is extremely passionate about what she does, and her enthusiasm is infectious. She frequently goes above and beyond the call of duty to make sure that we mums and mums-to-be are okay, for example calling me several times after the birth to check in on my physical and emotional state. Patty has been a very important part of this journey for me and I would highly recommend her classes to anyone."

Clare Kirk-San Carlos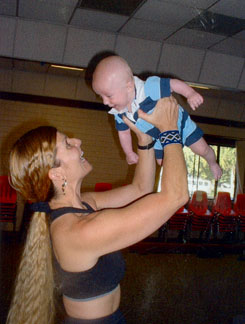 "I first made Patty's acquaintance in December of 2005, when I took her prenatal fitness class; I later attended her birthing preparedness series in March 2006. I was instantly struck by Patty's professionalism, energy, knowledge, nurturing teaching abilities and her dedication to her students. Patty is a rare and treasured individual who has a flair for education across multiple subjects, appealing to any kind of student. As a fitness instructor, Patty is able to include the whole class, yet communicate with each individual and understand their needs-it is part of her gift. I remember at the very end of my pregnancy being so uncomfortable, but somehow when I walked into class, I was invigorated and motivated to get my workout. Patty remembers little details about each student making them feel special. She also filled the classroom with interesting, educational, home-made posters, and always handed out relevant articles and other useful information.
She is a teacher that makes every student want to learn. Her birthing class was informative, thorough, comforting, helpful and worth every penny.
I have continued to take Patty's classes with my subsequent pregnancies and continue to be motivated by her. She is a role model, a professional, a dynamo and the best multi-talented teacher I have ever encountered."

Lisa Joy Rosner- VP of Marketing for MyBuys-San Carlos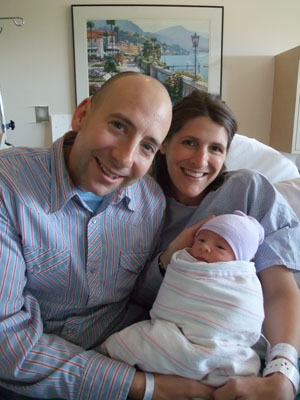 "Patty Dougherty is an amazing woman. She is very dedicated and devoted, always going the extra mile for her students and she genuinely cares about them. She is not only your teacher, she is your friend. I have taken Patty's labor and delivery classes, prenatal and post-natal fitness classes, and I have loved them all and recommend them to all the expectant/new moms that I know. I have a 13 month old and am still taking Patty's post-natal fitness class--I don't ever want to leave!"

Anna Drieger-San Carlos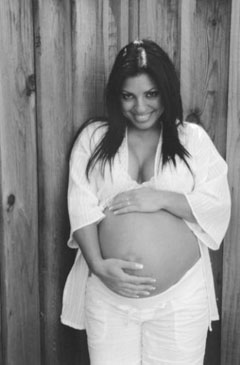 "If this is your first, second or even fourth pregnancy, you owe it to yourself to participate in Patty's pre and post-natal fitness classes. I learned more from Patty than any other book I bought on the market! The unbelievable amount of support, knowledge, humor and guidance you receive from Patty is priceless. She really takes a vested interest in each and every one of her "mamas" as she calls us, and in the end, really becomes an extended part of your family. She is a wonderfully brilliant woman with a true heart of gold."

Nicole Haldeman-San Bruno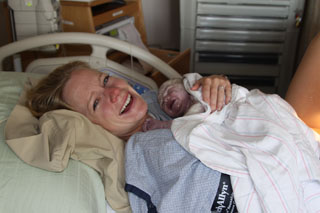 "I have been attending Patty's classes since March of 2008, first in her prenatal fitness class, then childbirth class, and I am currently in her post-natal exercise class.
Each time I go to class I think how lucky all these young moms are to have her as a mentor and friend. Without her advice and the nurturing atmosphere of her classes, I never would have made it through these 9 months and beyond!
Patty is a caring and truly honest person. She even calls her students to check in after we've given birth, sends lovely notes that encourage and lift our spirits in the darkest of the baby blues days. There are very few people (if any) like her left in this world and I am honored to know her."

Lauren Savage-San Carlos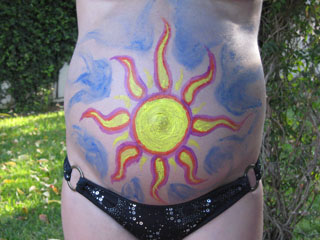 "As a first time parent and new dad, I was a little apprehensive about going to a childbirth class. But Patty's great sense of humor and her relaxed demeanor quickly helped me to feel at ease. Not only is she knowledgeable about labor and delivery, but she presents things in a way that is encouraging to everyone! She was able to engage with the expecting moms, but also with the new dads and was able to help us learn what to expect along the way and I appreciated her always thinking about what we were going through as well. Patty never pushed any one agenda, she always presented the pros and cons to different scenarios, and was great about bringing humor into the discussions.
Thank you Patty for everything you have done for me, my wife and our new baby boy!"

Rob Fisher-San Carlos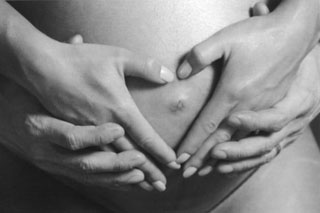 "As a Dad, Patty prepared me better than any book could have. It was the best 6 hours I've spent learning about my wife, my future child, and myself.
Not knowing what to expect, I found Patty's class to be a lot of fun. Yes. I said fun. Patty takes you through the entire birthing process, start to finish, in a fast, entertaining manner. This is not a boring classroom lecture. This is a hands on, visual and informative class.
Dads, you think you know, but you have no idea. Patty takes you through it all, while keeping you entertained. In Patty's class you are more than just "Dad." You are a person with a name who's an active participant in this whole "having a baby thing." Dads, you may not know where babies come from, but after this class, you'll know how they're delivered. I thanked Patty in my head during the entire delivery for preparing me for my child's birth. Patty taught me that yes, it is about mom and baby, but it is also about Dad as well.
This is not a classroom presentation. This is a sit on the floor, talk it out, look at the pictures, information session. If you've got the questions, Patty has the answers. "

Chris Munoz-San Mateo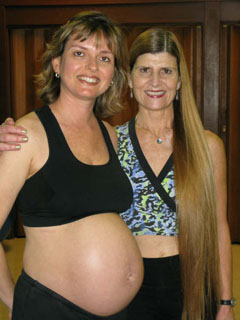 "I took Patty's class during and after my second pregnancy, and I believe it saved me from the extreme mood swings I experienced my first time around. Once I started her prenatal class, the moodiness went away and did not come back! Whether it was the exercise, the laughter or the community of other pregnant women, it worked. It was such a precious gift to be able to fully enjoy my new baby. Patty provides a unique and wonderful environment for pregnant women and new moms."

Elizabeth Howton-Palo Alto
What Patty's Students Say